Our fear of being powerful is understandable.
Think of all the free powerful women of the past. They didn't play by the world's rules. They were labeled witches, bitches, difficult, nasty, bossy, emotional, whores or bad mothers.
We learned that being powerful as women was dangerous so most of us stayed away from it.
But inside, we are still feeling the calling…
Every day I meet women who refuse to shrink back or dim their light. They refuse to live life as a cookie cutter version of themselves.
Every day I meet women who are ready to be unapologetically themselves.
They are ready to be the Empowered Woman they were born to be.
However, while they are ready to be an Empowered Woman they feel blocked, they don't always know how to be…
The truth is in our lifetime we haven't had many female role models to show us what it is like to be powerful AND feminine.
Becoming an Empowered Woman:
For over 17 years, I have been studying the power of the feminine. I took psychology classes based on Carl Jung's teachings, NLP, Metaphysics, Quantum Healing, Spirituality and Transformational Coaching. I traveled to India and studied with advanced teachers about chakras, meditation and Spiritual practices and rituals.
I have built two successful six-figure businesses. I have worked with some of the best coaches in the industry. I am a graduate of the Institute for Integrative Nutrition and the Divine Living Academy recognized by the International Coaching Federation (ICF.)
I have done this all to become an Empowered Woman.
Today, as a feminine empowerment coach, I provide a safe and nurturing space for women to redefine and become their true most powerful self.
I will be your mirror of truth and I will help you get unstuck by clearing out any resistance, fear, obstacles and limitations that are standing in your way to becoming the Empowered Woman you were born to be.
You will also…
Learn how to get out of pleasing mode and make yourself your #1 priority without guilt or shame.

Find your truth, open up to receive and ask for what you want and desire.

Feel worthy, confident, abundant and beautiful.

Access a different kind of power, a power that is not forced but comes effortlessly and it allows you to create, manifest and call in every desire of your heart.

Learn to sustain and nurture loving, fulfilling and meaningful relationships.
Connect with your internal guidance system that will allow you to make decisions that honor YOU first.
Stop living in debt mentally, physically, spiritually or financially. You'll have more ease and peace around money.
Learn how to create a sustainable successful business, without sacrificing your health, relationships or feminine energy in the process.

Simply put, after working with me, you'll have more fun, ease, joy and beauty in your life.

It would be my honor to guide you on your path to becoming an Empowered Woman.

Let's explore..
---
COACHING
Private Coaching: Becoming an Empowered Woman
3-month: 1-on-1 Coaching with Paula:
(Available on the phone or Skype.)
Many women have let go of their power and have been functioning as a Good Girl, Victim, Bitch or from masculine energy in order to feel seen, loved, heard, appreciated, influential or powerful. In our work together we will go into your fear blocks and release them to create newfound levels of confidence, courage and self trust.
This package will help you drop your barriers so you can make being an Empowered Woman your natural way of life.
My coaching program includes:
An initial two-hour Skype intensive
12 1-hour Skype or phone sessions
Email access between each session
Two 15-minute emergency calls. Should you require additional support in between sessions.
Access to the Empowered Woman Guide Ebook
Access to the Power of Receiving Online Course
Access to the "True Beauty Guide"
There will also be bonuses, gifts and surprises provided to you that suit your own personal growth and expansion.
To inquire about this package, CLICK HERE to schedule a call with me.
• • • • •
6-month: 1-on-1 Coaching with Paula:
(Available on the phone or Skype.)
For clients looking for a more intense in-depth coaching experience I always suggest the 6-month coaching package. In this package we go over many of the same topics we do in the 3-month package. However, there is more time to explore each aspect of your path.
During this process, the additional coaching sessions and the special VIP Intensive day together in a chosen location will help you receive and anchor your transformation, offering long lasting results.
This package is particularly recommended if you are looking to experience an exponential growth in your business without the burn out and sacrifice.
My 6-month coaching program includes:
An initial two-hour Skype intensive
27 1-hour Skype or phone sessions
Email access between each session
Three 15-minute emergency calls. Should you require additional support in between sessions.
Access to the Empowered Woman Guide Ebook
Access to the Power of Receiving Online Course
Access to the "True Beauty Guide"
PLUS:
A special VIP Intensive Day
20% Discount on any of my retreats or in person programs.
To inquire about this package, CLICK HERE to schedule a call with me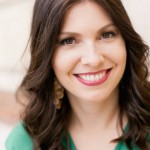 Before meeting Paula I was really feeling lost and stuck. I felt torn because I was married to a man I loved and adored and had 2 beautiful girls and a business that allowed me a lot of flexibility in my schedule, but if I was being really honest with myself I felt like I was dying inside, and I couldn't understand why.
The coaching with Paula has changed my life! In my relationship with my husband it really launched me towards having a true, powerful partnership and a relationship that feeds my heart and soul. It has allowed me to claim who I truly desire to be as a mother and how to truly enjoy and be present with my girls. But most importantly, it has brought me back to ME- the woman that I am and who I am meant to be in the world. Now I walk through my day-to-day with so much more confidence and peace instead of the fear and low self worth that used to plague me despite seeming to "have it all" on the outside.
Dr. Kendall Ritz – Integrative Medicine and Self Care Coach – Pennsylvania, USA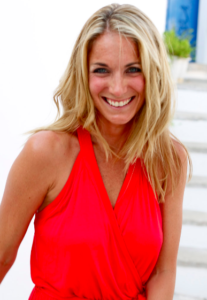 I was 'sent' Paula at the perfect time. I specifically desired a coach that could support me with healing my 'good girl' and discovering my 'wild woman'. I knew I needed
to empower my feminine nature so that I could take the deepest desires for my personal life and my business to the next level. I also knew that the power of a mastermind group would be required to get me where I wanted to go!
Paula provided me with a very safe and confidential space to explore, heal and celebrate. Her intuitive coaching style was incredibly powerful and I always felt that I was being guided by someone that had once been where I was. Paula is both loving and challenging. I always felt cared for, understood and respected – even when I was at my most resistant! I have loved working with Paula .
Katie Phillips – United Kingdom
---
WORK WITH ME IN PERSON
The Empowered Woman Mastermind
This 6-month journey is for highly-motivated women who are ready for radical change in their life. This transformative experience is for women who are ready to uplevel and integrate their professional and personal life in an intimate circle of like-minded women. This group coaching program is limited to 10 women. Women are accepted by application only.
CLICK HERE to access the mastermind info page.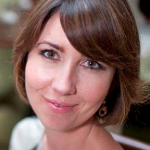 Paula has been instrumental in the success of my relationship and of my business. She's taught me how to clearly communicate my needs and desires, awakening a more worth and wealthy woman within. Since our work together I've ignited greater play and creativity in my life resulting in the fast growth of my business, which recently passed the 6 figure mark. On two occasions I came of our coaching call together, felt completely centered and worthy and closed $5000.00 sales!!
She's brought beauty, wealth and wellbeing to me and my brand and for this I'll always be grateful! Thank You Paula xx
Grace Kelly – Success Coach, Martina Franca, Italy
• • • • •
The Wild Woman Experience Retreat
This 5-day retreat is focused on you unleashing your "Wild Woman." Many of us are stuck in the role of the "Good Girl" or the "Victim." We have lost touch with our desires and living a life of pleasure, joy and beauty. We are really disconnected from the KEY to our power, which is our Wild Woman. (There is no Empowered Woman without the Wild Woman.)
This experience is a journey into your heart. It is five-days where you will heal, forgive, release and reconnect with yourself in a way you've never done before. During our time together, we'll gather in the space of safe, supportive and loving sisterhood and we will awaken your true feminine power. This is an opportunity to explore your desires for your life, relationships, work in the world and create the shifts necessary for you to move in alignment with your highest vision.
This retreat is held in gorgeous Isla Mujeres, Mexico.
CLICK HERE to access the retreat info page.
NOTE: This retreat books up really quickly. Contact me today to join us.
• • • • •
Private VIP Day Intensive
Have you ever dreamed of having one-day that was dedicated completely to you and your dreams? No carpool. No dinners to cook. No emails to answer. Just hours that were 100% about you, your goals and desires.
Healing happens when we can be witnessed. Growth in life and business happens when we commit fully. Join me for a private day of discovery, truth and self-exploration that will immediately create the transformation you've been waiting for.
CLICK HERE to access the intensive info page.
NOTE: There are only a few number of VIP Intensives per year. Contact me to book yours today.
---
ONLI

NE

COURSE
The Power of Receiving
An online course for ambitious women ready to ask for and receive the life of their dreams.
Duration: 7-modules
As women we were taught it is better to give than receive. While I agree, that giving is important and rewarding, I also understand that if we never learn how to receive we can find ourselves, depleted, bitter, full of rage and resentment.
Most women have a very unhealthy understanding of receiving. They believe receiving is passive. They think it is selfish to ask for help or say no to something that doesn't stir their soul. These are all toxic myths that keep us from standing in our feminine power. This 7-module course will help you let go of these false truths and start receiving the life you deserve.
CLICK HERE for more information about the Power of Receiving Course.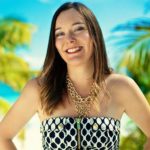 "Working on my Empowered Woman was a non-negotiable of how I wanted to live my life, how I wanted to build my business and how I chose to be a feminine leader and show what's possible for everyone I work with."
I wish I knew to connect with my feminine when my business grew the first time. Working with Paula really helped me come back to my heart, to make sure my business was fueling me and to actually understand the dynamics that came with a quick success of business.
In the rapid growth that I had, I experienced things like losing friendships, rocking the boat in family dynamics, even my relationship with my body, as I was now on camera and speaking on stage..
There's a lot that came with rapid success that I didn't know how to navigate from an empowered feminine place. I wanted to learn how to stay in my feminine power as I rose in my success and not have to fall into the old masculine ways.
Amanda Daley – Bondi Beach, Australia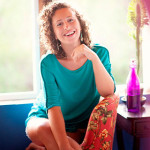 Working with Paula has created such profound change within me. Thanks to her loving support I have been able to get to the root of the challenges that kept me from shinning from within and learned to get in touch with my most feminine & sensible self. Now, for the first time in my life, I feel empowered to speak MY TRUTH from a place of confidence and love. Now, my body doesn't allow me to play small anymore. And now I feel beautiful and supported like I never have. Thank you Paula, from the bottom of my heart!
Carlota Del Pozo – Business Coach – Cadiz, Spain
---
Schedule a FREE Consultation With Paula!

Not sure which coaching program is right for you? No problem! Let's jump on a call for free to find out.
Speak with me one-on-one, learn more about how you can receive support, explore which stage you are in your life right now and get any questions answered.
On this call you will discover which option may be the best fit for you, and discuss how you can create the life you deserve.
No matter where you are on your journey, I would love to guide you to ignite your feminine power and live a more beautiful, authentic and fulfilling life.
Click the button below to schedule a conversation with me.